Jesus is the center of our faith.
​
Community is the center of our life.
​
Reconciliation is the center of our work.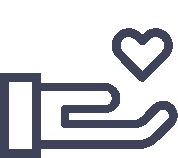 "Whoever is generous to the poor lends to the lord, and he will repay him for his deed."
Want to stay up to date?
Subscribe Below
Due to COVID-19, Ripple will not be holding in-person services at least through June.
We will be handing out to-go meals in Franklin Park, behind St. Stephen Outreach Center, every Sunday at around 4:15pm.
To join our worship services on Zoom, please send us a message for information.
Thank you and God bless.